Health Conditions
Plantar Fasciitis Night Splint (Foot Drop Night Use AFO)Ideal for treating foot drop, plantar fasciitis and contractures caused by prolonged bed rest, arthritis, neurological or post-surgical conditions.The Plantar Fasciitis Night Splint is designed with comfort in mind. Key features include adjustable flexion straps that control the amou..
Hypoallergenic tape is great for sensitive skin.Thin, lightweight cotton-paper surgical tape is easy to cut or tear by hand. Ideal for edema control with hypersensitive skin. Hypoallergenic. Latex free.Tiny holes throughout increase breathability and aid in the healing process.Low-tack adhesive will not irritate skin during removal. A great choice ..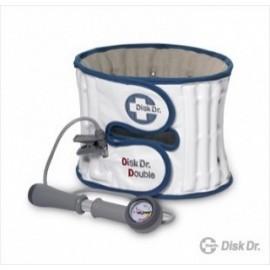 Out Of Stock
Back Traction and Support Belt WG50 DoubleDisk Dr. back support belt and back traction device recommended for back treatment, lower back pain relief, herniated disc, sciatica, spinal decompression. Back support belt can be worn for 12 hours per session, depending on patient's medical conditions. Disk Dr. is available in USA on Medicare and oth..
Showing 1 to 3 of 3 (1 Pages)